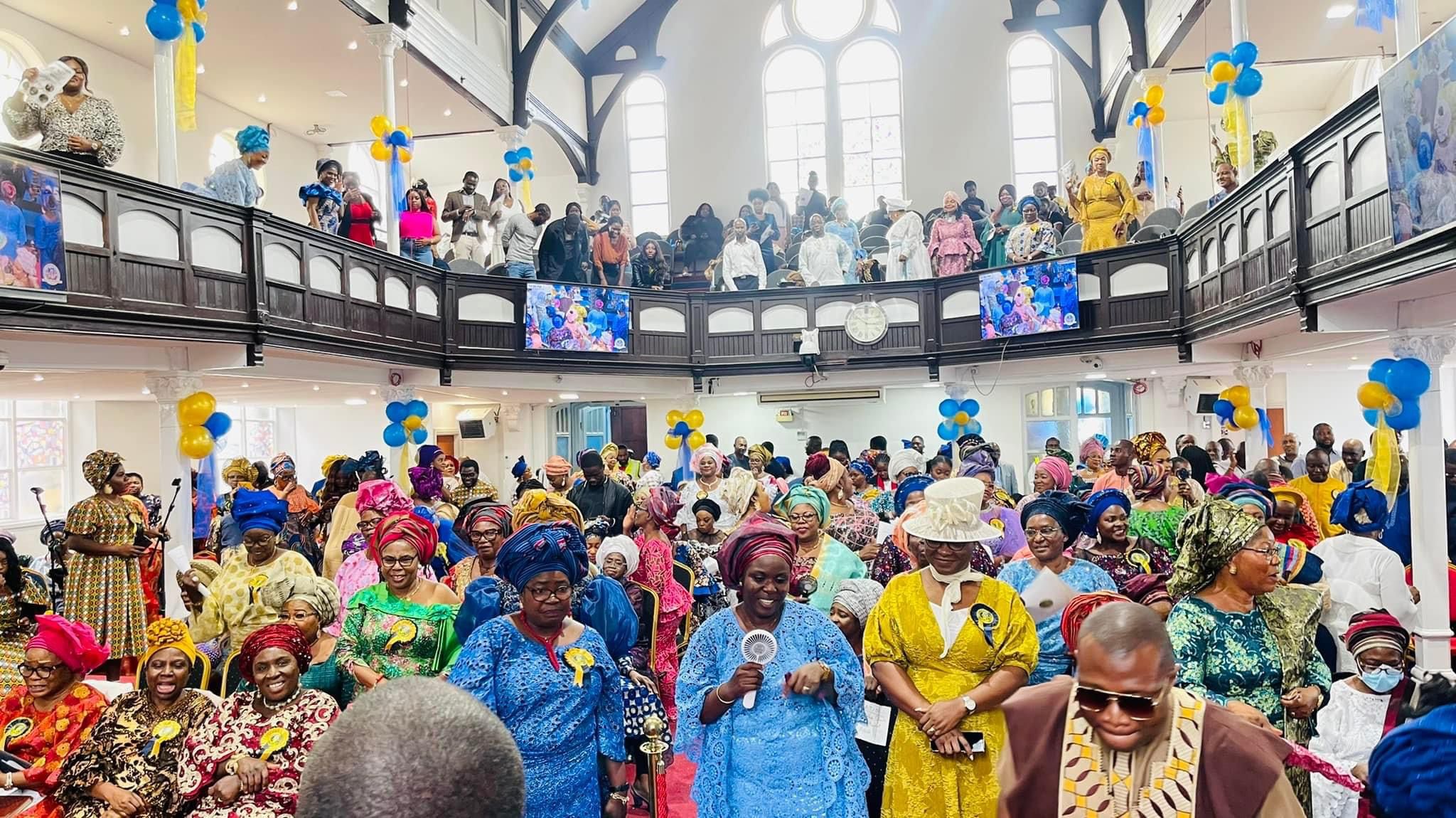 We are a church that believes in Jesus
A church with a vision to see people Love God, Love People and Influence the World.
Welcome to Christ Apostolic Church, Surrey Docks! A church in the heart of God and His purpose. A home away from home, a lighthouse in the midst of darkness and an oasis in the midst of deserts. Welcome home!
Next Steps
Everyone has a next step, including a place to belong, a chance to make a difference and a way to grow on your spiritual journey.
Empower
Magazine
Our Quarterly Interactive Magazine
Our Empower Magazine is published and produced by the publicity and publications department of the church. Contact us if you want your articles printed in the magazine or if you will like to advertise your products in the next edition.
who is Jesus?
For God so loved the world that he gave his one and only Son, that whoever believes in him shall not perish but have eternal life.
John 3:16 NIV
Latest Updates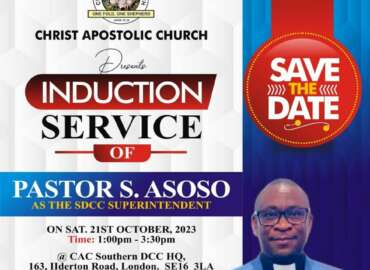 To the glory of God, Pastor Sunday Asoso will be officially inaugurated as the 2nd DCC Superintendent for Christ Apostolic Church Southern DCC of Anosike (Europe) region on Saturday 21 October 2023.
Our Gallery
You can view all of our past events photo albums. Check our video gallery page for videos on our YouTube channel………
…
Prayer
"The prayer of a righteous person is powerful and effective" James 5:16b
Join us online for prayer every

Friday

and before service on

Sunday. You can also join our morning devotion everyday 5am – 6am
Lo, Children are an heritage of the Lord: and the fruit of the womb is his reward – Ps 127:3
click here
God so loved the world that he gave
It is a privilege to give back to God what He's graciously given.We commit to being good stewards of your generosity.
Upcoming Special Events & Celebration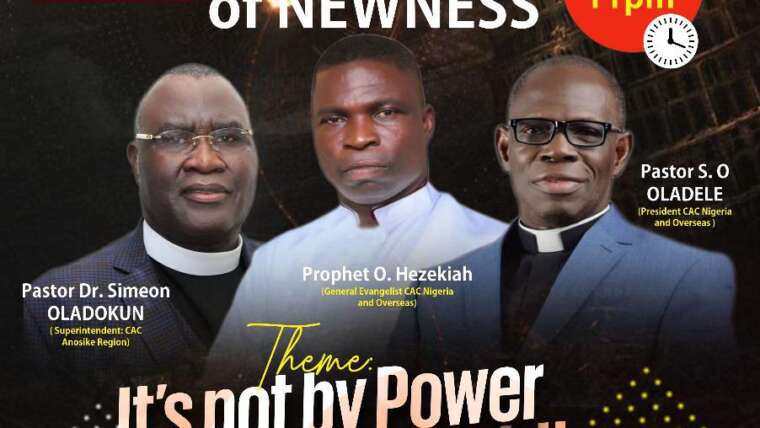 Night of Newness – Anosike Region
Friday, 07:00 pm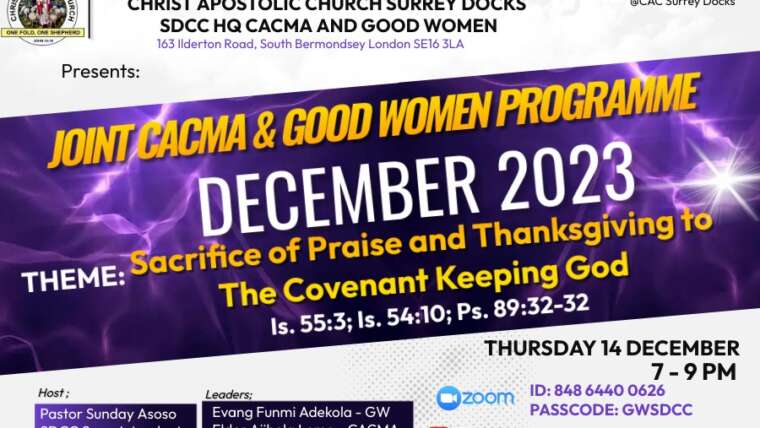 CACMA & Good Women Programme
Thursday, 07:00 pm
163 Ilderton Road, South Bermondsey
London
,
SE16 3LA
United Kingdom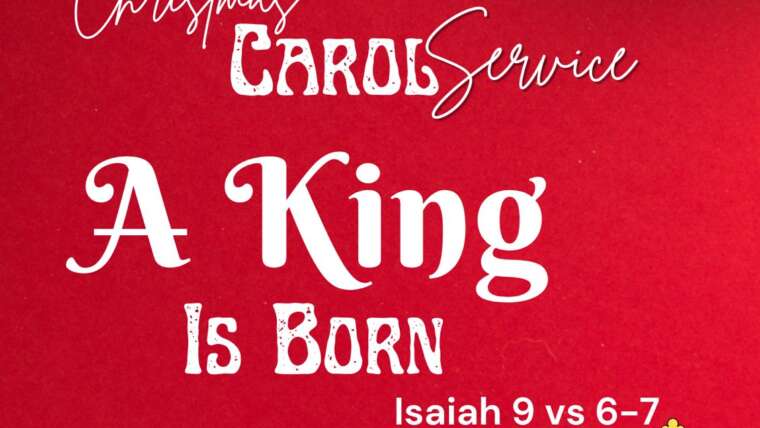 Christmas Carol Service 2023
Sunday, 09:30 am
163 Ilderton Road, South Bermondsey
London
,
SE16 3LA
United Kingdom