Dear Friends and Visitors,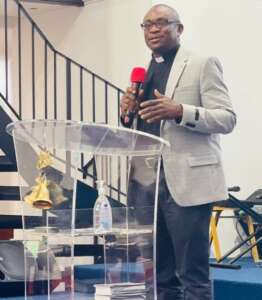 Welcome to our church website! We are delighted to have you join us in this virtual space, where we can connect, grow, and share in the love of God together.
As the pastor of this wonderful congregation, it is my privilege to extend a warm and heartfelt welcome to each and every one of you. Whether you are a long-time member of our church family or a first-time visitor, we believe that God has guided you to this website for a purpose. We hope that you will find inspiration, encouragement, and a sense of community as you explore the resources and information available here.
At our church, we are committed to creating a place where people from all walks of life can come together to worship, learn, and serve. We believe in the power of genuine relationships and the transformative love of Jesus Christ. Our desire is to foster an environment where everyone feels accepted, valued, and supported as we journey together in faith.
As you navigate through our website, you will discover various opportunities to engage with our church community. We invite you to explore our ministries, attend our worship services, participate in our small groups, and get involved in our outreach initiatives. Whether it's joining a Bible study, volunteering in a local service project, or simply reaching out to someone in need, there are numerous ways to make a difference and be a part of something greater than ourselves.
If you have any questions, prayer requests, or simply need someone to talk to, please do not hesitate to reach out to us. Our dedicated team and I are here to offer support, guidance, and a listening ear. We believe in the power of prayer, and we would be honoured to pray for you and stand alongside you in your journey.
Thank you for taking the time to visit our website. We hope that it serves as a valuable resource and an open invitation to experience the warmth and love of our church community. May you be blessed and inspired as you seek to deepen your relationship with God and find purpose in His calling for your life.
In Christ's love,
Pastor Sunday Asoso
SDCC Superintendent